Activities in the area
The Evening Star is located in North East Victoria - the heart of some of the State's best kept secrets. If you can drag yourself away from the house, there's some information below on the wide range of experiences available to our guests.
If  you just want to relax and enjoy The Evening Star, we have arrangements with some local businesses to provide massage services at the property or for a special occasion, an in house chef. To avoid disappointment, both options should be booked well before your stay (Details below).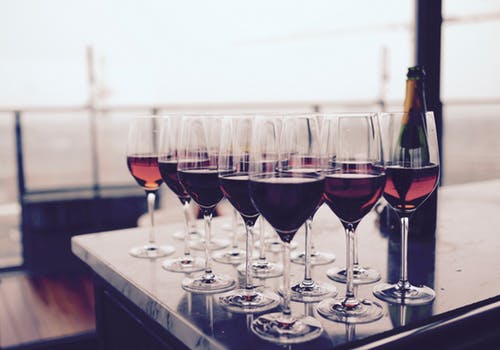 In House Services
Massage
We recommend Revive Bright if you would like a massage during your stay. If you are looking for the ultimate in indulgence and relaxation, how about arranging  a massage at The Evening Star. With enough warning Revive can cater for both you and your partner. Ring Revive on 0409 969 062 or by email [email protected]
Personal Chef
If you are looking for a special meal in house, we have an arrangement with a local chef  who will come in and cook you up a feast at The Evening Star. For all enquiries or special requests please contact Matthew on: 0401 029 791 or via email at: [email protected] 
Wineries/Breweries
There are around 20 wineries in the region all with friendly cellar doors where visitors can experience the rich velvety reds, crisp elegant whites and sensational sparkling wines found here. My personal favourites are the Sangiovese blends - we'll worth a try. As well most wineries provide excellent food to complement their wines with the added bonus of spectacular views while enjoying the fare.
The Evening Star is ideally positioned for a wineries' tour (either by bike or car) which should include Feathertop, Ringer Reef and a bit further on Gapsted wineries. If you don't get a chance to visit the wineries all the restaurants and wine bars stock a good selection of local wines.
Another must do is a visit to our local micro brewery - The Bright Brewery on the banks of the Ovens river. The combination of pristine mountain water, being located in a valley renowned for its hop growing and a focus on making more specialised beers using natural ingredients, has resulted in some great beers.
Something different and a more recent addition to Bright is a family owned and operated urban gin distillery where their unique Remedy Gin is made.The distillery has a intimate and casual bar that invites customers to enjoy it's carefully crafted bar menu and dinner menu.
Cycling
Our region caters  for the entire spectrum of cyclists from enthusiastic amateurs on cross-bikes, family groups with kids on trainer wheels, mountain biking adventurers and serious road warriors. Bright and its surrounding towns and villages, mountains and valleys offer every imaginable terrain, knockout scenery and challenges  large and small to suit anyone and everyone on two wheels.
One popular option which is accessible from directly below The Evening Star is the Murray to Mountains Rail Trail.The Rail Trail which provides over 100 kilometres of sealed trails, is suitable for all ages and fitness levels and is the perfect way to discover the diverse countryside, local wine, beer and fresh produce of the region. Download the Rail Trail map here.
If you are a mountain biker, the MTB trail network at Mystic Mountain just a kilometre down the road, offers everything from flat fire-road to incredibly steep and technical climbs and descents, from novice to expert, you will find a track to challenge you.
.
Places to Dine
Bright is blessed with  choice of excellent restaurants, pubs and eating places. Fine dining, casual dining, Italian, Indian, Thai, Japanese, Vegan are all catered for. If you are staying at The Evening Star and are looking to celebrate a special occasion Elm Dining located in an iconic heritage building in the main street of Bright, is an excellent choice. For something more casual, the Wandi Pub recently voted best regional pub in the State and just a short stroll from The Evening Star, provides quality food and loads of ambience!
Skiing/Bushwalking
Victoria's best ski resorts at Mount Hotham and Falls Creek are just an hour's drive away from The Evening Star while Mount Buffalo which is usually good for cross country and sightseeing is even closer.
The walking tracks of Bright are picturesque and showcase the beautiful township, rivers, forests and wildlife of the area. There are many short walks which will show you the natural beauty of Bright and Surrounds.
In the river reserve below The Evening Star is a lovely walk through the Wandi diggings, over swing bridges including the historic Chinese Bridge and if you feel thirsty drop into the Wandi pub or the Wandi maze for a refreshing drink . Another favourite of ours is the Gorge walk in Bright along the Ovens river and not to be missed the Eurobin falls cascading down the slopes of Mount Buffalo.
For a comprehensive overview of the walks and trails in the region download this guide:
Fishing/Golfing
The rivers and streams in the Bright area are considered "the mecca" for trout fly fishing in the State. One of our UK guests enjoyed considerable success in 2017 fishing for trout in Growler's creek below The Evening Star.
There is an excellent golf course at Porepunkah just a 10 minute drive from The Evening Star. A challenging layout with well maintained fairways and grass greens, it is a good test for golfers of all handicaps. Visitors welcomed and green fees very reasonable. A little further on at Myrtleford is another quality golf course.
The Evening Star Luxury Holiday Rental Property, Morses Creek Road, Bright