How to Book - It's Simple
Check availability on calendar below. The booking calendar shows booked nights as a green block with "unavailable' at the start of the block. For example if you had booked The Evening Star to arrive on March 2 and leave on March 4, the calendar would have the green block covering March 2 and March 3 as they are the nights you would be staying.
Remember there is usually a two day minimum stay but this may increase for peak times.
Either ring Judi or Chris on 0447 441 990 or 0413 441 999. We will confirm availability and pricing by return phone call within the hour. We will send (within 24 hours at worst) a follow up email with all the details of your booking request and the deposit required to secure the booking.
Alternatively you can email us at [email protected] and we will follow the same process.
The deposit required to secure the booking is 30% of the price payable by Visa or Mastercard. We will send you a bank receipt for your deposit and an email booking confirmation.
The final payment of 70% is due 28 days prior to your stay and can be paid by card or direct deposit
Cancellations
Modified Cancellation Policy due to Covid-19.
With the fluidity about the status of government directives on regional travel and holiday rental accommodation due to the Covid-19 pandemic, we will return any monies paid by guests for a booking that cannot go ahead because of the pandemic.
FOR NON COVID CANCELLATIONS
If cancellation occurs more than 6 weeks prior to your reservation, your deposit is fully refundable less a $50 administration fee.
If cancellation occurs less than 6 weeks prior to your reservation, any monies you have paid will be fully refundable less a $50 administration fee provided we can rebook the cancelled time either fully or at least 60% of the time. Otherwise we will retain your payment.
If cancellation occurs within 7 days, there will be no refund.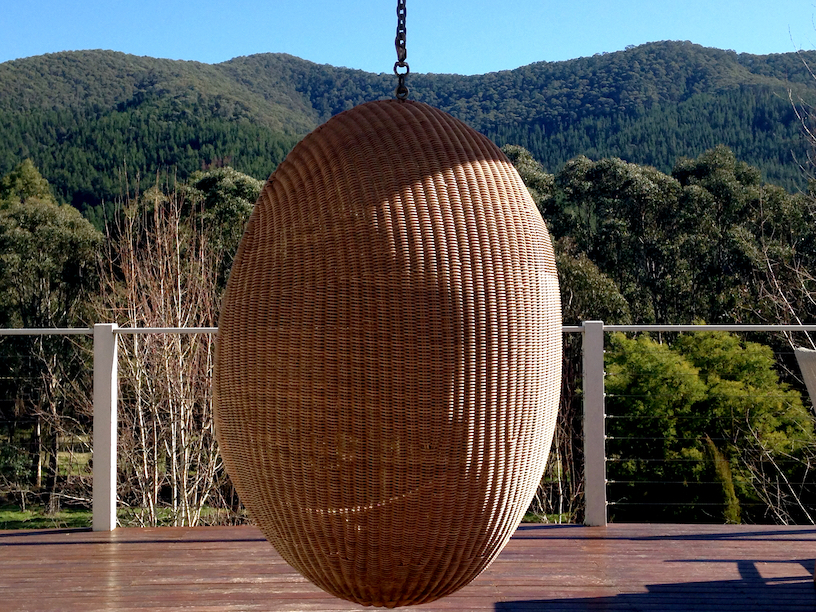 CONDITIONS OF STAY AT THE EVENING STAR
There are to be no parties, weddings, or any other functions at the property without consent from the owner and Property Manager.
The property is available from 3pm on the day of arrival and is to be vacated by 11am on day of departure. Late check out not by mutual arrangements will incur additional charges by the hour or part of.
The property is to be left in a clean condition upon departure with all furniture in original location.  All dishes are to be washed and put away. The BBQ if used is to be cleaned. We will charge a cleaning fee to your credit card if these conditions are not met.
All damage, breakages and losses must be reported to the property manager and paid for.
The number of occupants must not exceed the number you have confirmed and paid for in your booking.
Smoking is not allowed in the house. Cleaning fees apply
No pets allowed.
The Evening Star Luxury Holiday Rental Property, Morses Creek Road, Bright